Tool planning
Construction (external)
Toolmaking (external)
Maintenance
Plastic injection moulding
12 machines ( 20 to - 250 to locking force)
Manual and machine post-processing
< 1 Gramm – 700 Gramm Spritzgewicht
Assembly of components
Plastic finishes
Metal overmoulding
Polyamides, reinforced and non-reinforced (PA6, PA6.6, glass fibre reinforced)
Polyoxymethylene (POM, POM-C, POM-H, glass fibre reinforced)
Acrylonitrile butadiene styrene copolymer (ABS)
Polycarbonate (PC)
Polycarbonate / acrylonitrile butadiene styrene copolymer (PC/ABS)
Polypropylene (PP), reinforced (e.g. PPTV) and non-reinforced
Elastomers (TPE, TPU)
Polystyrene (PS), crystal clear and High Impact (HIPS)
Polyethylene (HDPE, LDPE)
Plastic finishing:
Chrome plating
Grinding
Pad printing
Sticking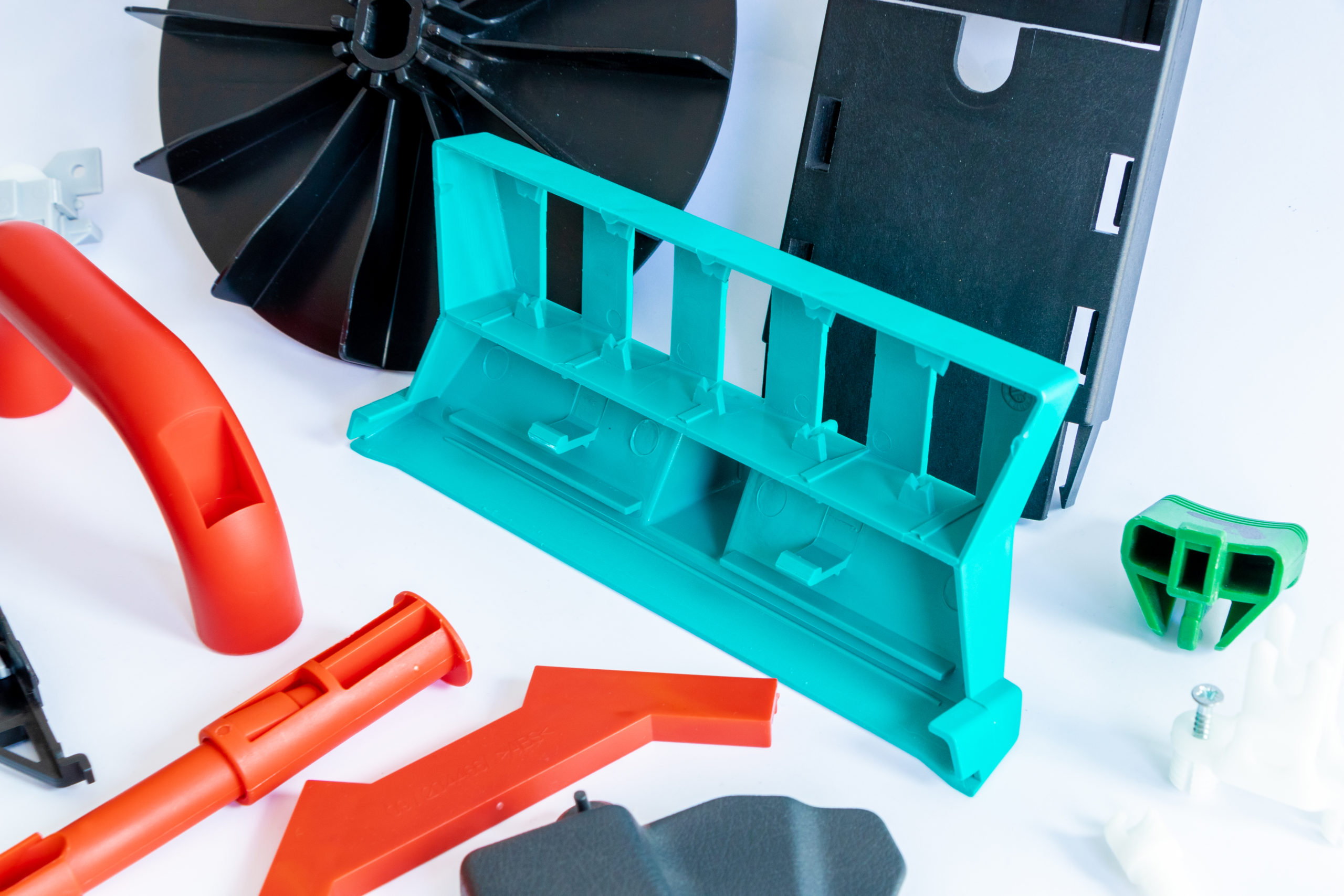 You already have an injection moulding tool, but want to change suppliers or receive a counter offer? Then don't hesitate and send us your enquiry.
You want to give shape to your idea? Then we look forward to receiving your enquiry. Your data will be treated with strict confidentiality.
If your idea can be realised in plastic, we will be there to support you competently!
As your partner, we accompany you from the basic idea to toolmaking to series production of your product.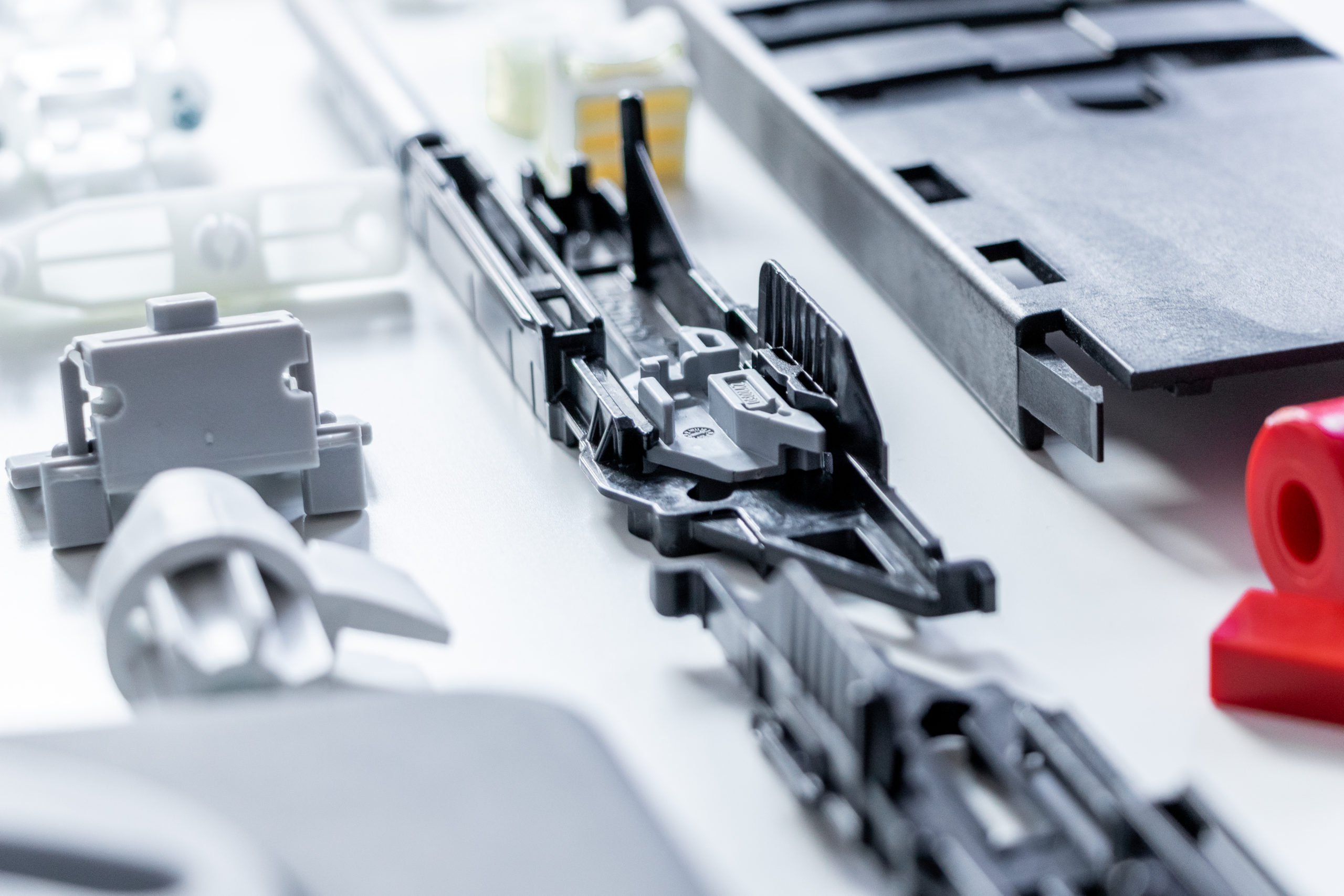 Quality is important to us
For us, quality begins with a detailed initial discussion. If your idea can be realised in plastic injection moulding, our work begins. We convert your idea into a 3D model and discuss with you the challenges that lie ahead in production as well as the raw material that is suitable from our point of view. At this point, it is already possible for us to produce a sample for you using 3D printing.
A perfect injection moulding result can only be achieved with an optimal injection mould. We design this for you and discuss our chosen construction method with you.
In this phase, we model the optimal and most economical production process, define the packaging method with you and determine the points of quality assurance. Only a smooth process of the mentioned points leads to a result that will convince you.
Test and challenge us.